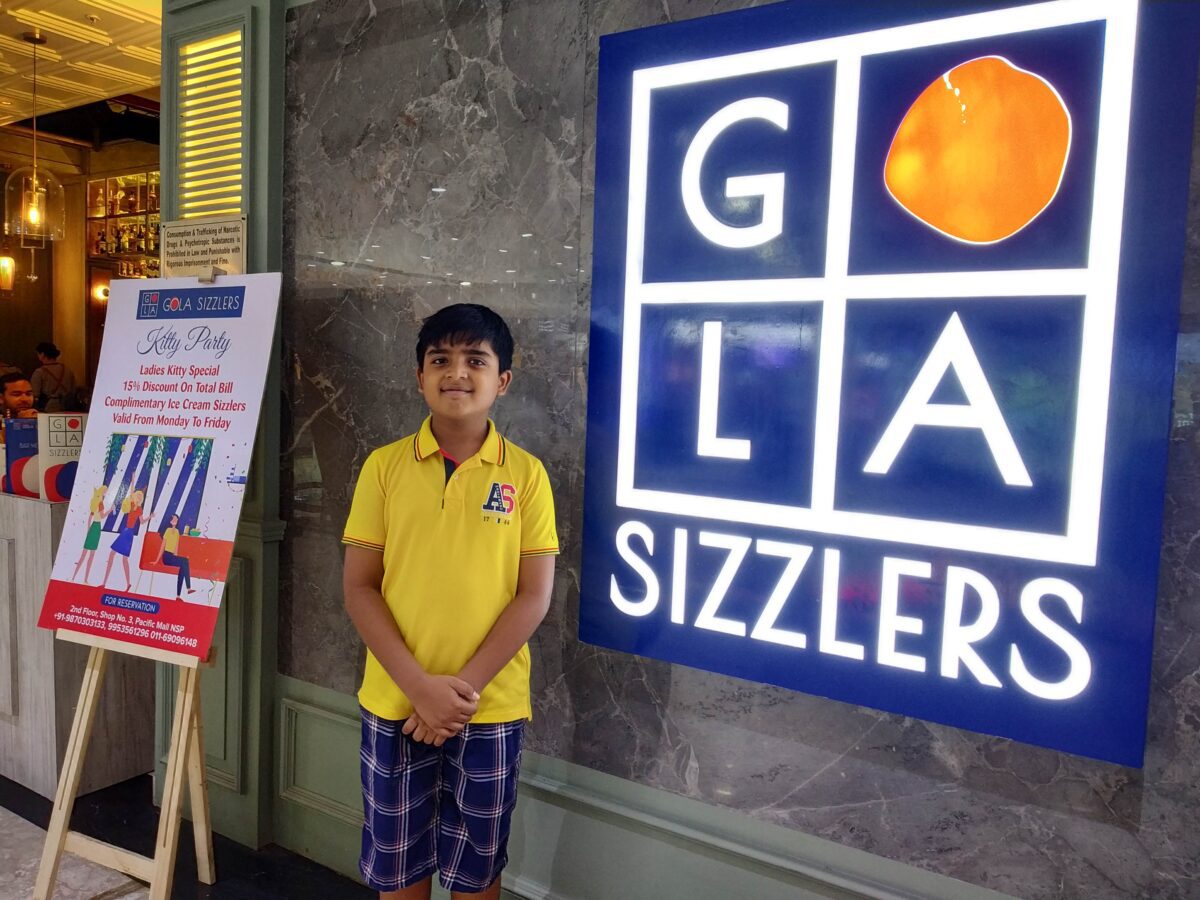 Hello, foodies! How are you guys?! Welcome again to my blog!
Are you tired of that boring homework? Do you want to sizzle your mind with sizzlers? I have an answer to it.
On Sunday afternoon, after a tiresome walk in and around the mall, I went Gola sizzlers in the Pacific Mall, NSP. When I entered, there was a gust of cool A.C air. I liked the beautiful decor of the restaurant. There were actually two sitting areas; indoor and outdoor. We went to the outdoor area. You must be wondering that what I was doing in the hot summer sun? Well, the view was outdoors but the cabin was air conditioned by the cooling vents. There were large windows overviewing the (some) trees around. Anyway, I ordered a prawn and sphigetti sizzler. Yes, the food has that sizzle sound as it is kept on hot iron plate. It also keeps the food warm throughout your meal. The menu serves both vegetarian and non-vegetarian food along with some snacks and a variety of beverages. The food took a lot of time but the patience was worth it. The bill, although, made a dent in the pocket, but I couldn't disagree that the taste of the food and the ambience of the restaurant made my mood sizzle.
It was definite that I would give the café 9/10 and would recommend you guys spending your sizzling Sunday here.
See you next week!!
Varin…