Travel
Beautiful places to see in Goa – GOA TOURISM-
Goa is not just a place, its a state of mind. I visited Goa first time in the year 2009, and after that I am visiting Goa every year around christmas and new year and i stay atleast for a week. I feel that one cannot just feel the vibrations here by staying less than a week. Whether it is a laid back feeling or the happening scenes at the night clubs, Goa has everything to offer.
LOCATION
Goa is the smallest but extremely beautiful state of India located on the west coast of Indian subcontinent. The climate is moderate throughout the year and does not have extreme summers or winters as seen in rest of India.
PLACES OF INTEREST
The places of interest include:
Beaches of North Goa – Sequirim, Candolim, Calangute, Baga, Anjuna, Vagator, Ashwem, Mandarim, Arambol
Forts in North Goa – Agauda Fort, Chapora Fort ("Dil Chahta Hai" shooting location)
Beaches of South Goa – Patnem, Palolem, Agonda, Butterfly beach.
Patnem Beach: is an isolated and quite beach in the southernmost part of south Goa and probably the last beach going towards Karnataka.
Palolem Beach: This beach is very crowded at times and is most popular beach of South Goa. There are many hotels and restaurants here and you can take a small walk upto the end of beach to experience the mesmerising sunset. Activities include kayaking, water scooters, and other water sports at reasonable price.
Agonda Beach: is located at a quite village and is equally beautiful and small. You can find many peaceful beach side cottages at reasonable price throughout the year. There are a few restaurants and they serve reasonably good food.
Buttefly Beach: There is a small trek of moderate effort to reach Butterfly Beach, and it is worth doing because the views and the location of this beach is beautiful. It can be reached via boat ride, but there is no fun in it. Carry water bottle and snacks with you for the trek and do not litter on the beach. Its better to bring all wrappers back to the hotel and throw it in the dustbin. It will be our contribution in keeoing these beautiful beaches clean and tidy.
Forts of South Goa – Cabo de Rama
Panjim Market area
Mandovi river side Casinos
The Churches of North Goa which have been declared the world heritage Site.
Spice Plantation (day trip)
Dudhsagar Falls (day trip)
BEST SEASON TO VISIT
The best season to visit Goa is from October to March. Although the most happening season is around Christmas and New Year when Goa is buzzing with all kinds of visitors and tourists. The long term as well as the short term tourists make it a point to be here during the christmas and New Year vacations. People who don't mind travelling during monsoon season may find Goa extremely beautiful with greenery all around and the waterfalls full of life.
HOW YOU CAN REACH GOA
Goa is well connected by road, rail as well as air.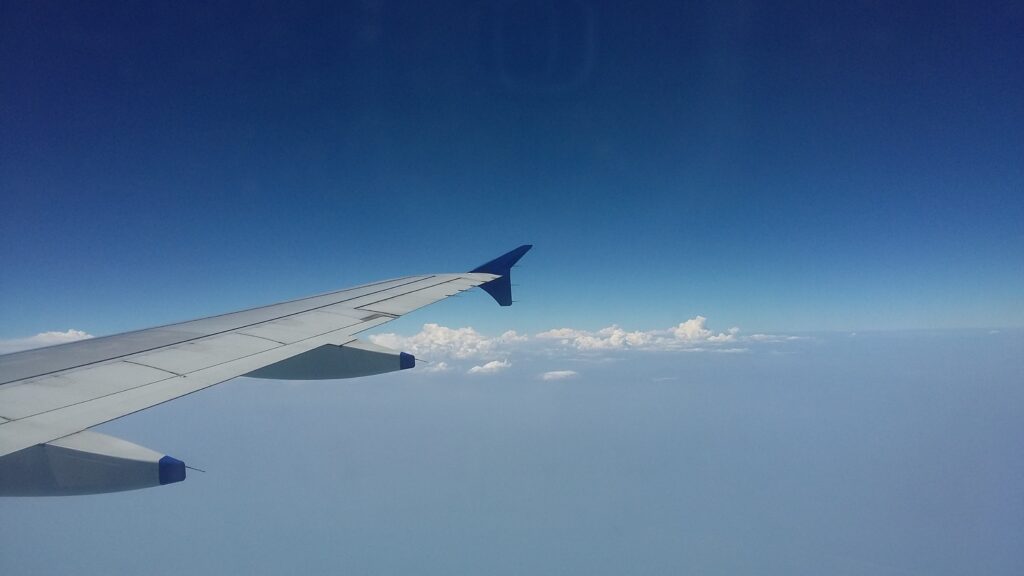 AIR: There are daily flights to Goa from major cities. The location of Airport (Dabolim Airport) is in between the north and south Goa. You can take cab as well as take the economical option of local bus service from the airport to reach your destination. Madgaon is 26 kilometers away from the airport and Panjim, the capital of Goa is also about 26 kilometers from the airport. The beaches of Goa are located from another 20 kilometers from Panjim.
RAILWAYS: The popular trains are Rajdhani Express and Sampark Kranti Express, both from New Delhi to Madgaon There are few more trains that start from Delhi and by passing through Agra, Gwalior, Kota, Surat, Panvel and few other stations depending upon the train chosen, reach Goa. If you want to see North Goa you can get down at Thivim station and if you wish to visit South Goa then you have to get down at Madgaon Station. From both the stations, you can hire taxi or auto rickshaw to reach your destination. There are no app based cab service in Goa.
ROAD: Goa is easily accessible by road from all three directions – South, North and East. The Roads are well built and Goa shares boundary with neighbouring states of Maharashtra in the North, Karnataka in the east and south. As far as the condition of roads is considered, the roads from Karnataka are better than roads in Maharashtra.
SEA: A more romantic and exciting option is the sea route. Goa can also be reached via sea route from Mumbai by overnight cruise.
WHAT YOU CAN BUY FROM GOA
FENI:
You can buy Liquor, the famous cashew feni and coconut feni are popular local drinks here.
CASHEW:
You can also buy fresh cashews from Goa as it is a local produce of Goa and has a perfect unique taste.
HANDICRAFTS:
In the market you can find many types of local handicrafts and hand made jewellery on sale. Spices and condiments are also sold in Goa with different types of flavoured tea also. Handicrafts made up of Sea shell are also sold commonly in all markets of Goa.
HATS:
Many different types of fancy caps and hats of local material are available in the markets to save you from scorching sun in Goa which one can buy at a reasonable price.
DRESSES AND SWIMWEAR
Colourful floral beach dresses and swimwear both for men and women are available in local markets near the beaches and popular flea markets like anjuna flea market and night markets.
KOKUM
Available in dry as well as in the form of Sherbet, it is a popular local fruit the juice of which is used to make kokum squash. Dry kokum is used in curry preparations in goan dishes.
HOW MUCH TIME TO SPEND IN GOA
Ideally one should plan for a week. Although the more time you have, the more you can explore Goa. Goa can be divided into North Goa and South Goa. if you are visiting Goa for the first time, you can concentrate on either North Goa or South Goa. North Goa is famous for its happening vibes, crowded beaches and quite a happening night life. Whereas south Goa is for people who want to enjoy in peace or want to have quality time with their partners. South Goa beaches are peaceful ad less crowded than the beaches of North Goa.
PLACES TO STAY/ ACCOMODATION OPTIONS
Whole lot of accomodation options are available in North as well as South Goa. You can decide whether you want to stay close to market area or the beach area. Once you have decided the location, you can search for accomodation in that area online.
Budget accomodations like hostels and homestays are nowadays more popular with backpackers. other tourists with slightly bigger pockets can opt for hotels of their choice at all locations. Beach Huts at almost all beaches are cheaper than you think, therefore can be explored. The tariffs vary from lean season (March-October) to Season (October- March) and high season (24 Dec- 2nd Jan).
FOOD
Goan food is very popular among the non vegetarians, although vegetarian options are also quite attractive.
Best places to eat in North Goa include:
Navtara (many branches all over Goa), Ritz Classic, Bhonsale, Goan Spice (Anjuna) for authentic goan food, Burger factory (Anjuna), Kamat's (Panjim), Fishermans warf (Calangute), Fat Fish (Arpora) and many more to explore.
Best places to eat in South Goa include:
Spice Leaf, Fatima (Agonda)


TRANSPORT
It is recommended to hire Scooty, Bike, Car, or Jeep for sight seeing so that you are not dependent on local transport and you can save lot of time which you can use to enjoy your stay in Goa. bike rental costs 300-500 rupees, car and Jeep costs 1500-3000 rupees per day excluding fuel.