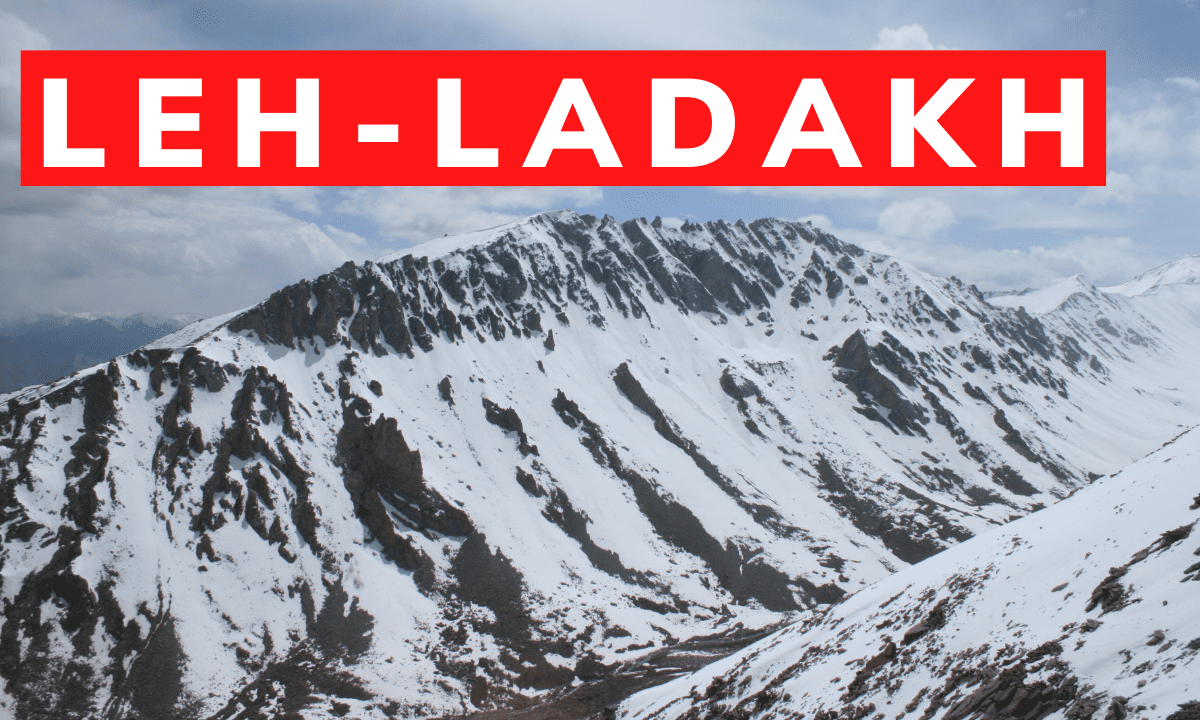 It was the summer of 2009, we took flight one fine morning in the month of June for Leh from Delhi. It is in the month of June when the season starts for tourists for visiting Leh & Ladakh. The flight from Delhi takes about an hour to reach Leh. It was 15-20 minutes before landing in Leh that we came across the spectacular view of the Himalayas. This view is not possible except from the airplane because the snow capped mountains are inaccessible by other means.
Various types of snow formations were visible with so much clarity, thanks for the bright sunlight that day, we could see everything crystal clear. So next time you plan to fly to Leh, try to find a window seat to have the time of your life.
Ladakh is no doubt paradise on earth, but the overcast sky may sometime play the spoil sport. So whenever in Ladakh, wait for the sunny day to tour the Pengong Lake and other such natural sites.
The landscape in this part of India is exceptionally beautiful so it you are planning to visit Leh and Ladakh area, it is recommended that you spare at least a full one week to have the feel of the place. Other enthusiastic travelers may choose a longer period of stay as per their liking.
Best thing about Leh and Ladakh trip is that even the solo travellers can find other fellow travellers and share transportation while sightseeing and this is facilitated by the local travel agents outside their offices and shops. The travel agents put placards outside their shops to show vacant seats for upcoming trips to various different places in and around Leh. The most popular one include the trip to Pengong lake, Trip to various monastries in Ladakh.
Another trip is the Nubra Valley tour which include a night stay in Nubra Valley and then coming back the next day. For visiting the Nubra Valley, one has to cross the famous Kardungla Pass, the highest motorable road on earth.
There are many monasteries in Ladakh, each having a different location and character. Just like other tours, the monastery tours are organized by the local travel agents in the Market area. Similarly there are trips to Pengong lake and separate tour for Tsu Morori lake which includes camping too as it is far off.
A must-do One day trip is the Rafting trip in the Zanskar river. The agents who organize this trip takes you in the morning to the upstream of the river by their own vehicle, gives you basic training of rafting and gives you the ultimate experience of rafting in one of the highest rivers of India. On reaching downstream the trip also includes complementary lunch which is simple and satisfying after the adventure activity.